Copyright Wrentham Parish Council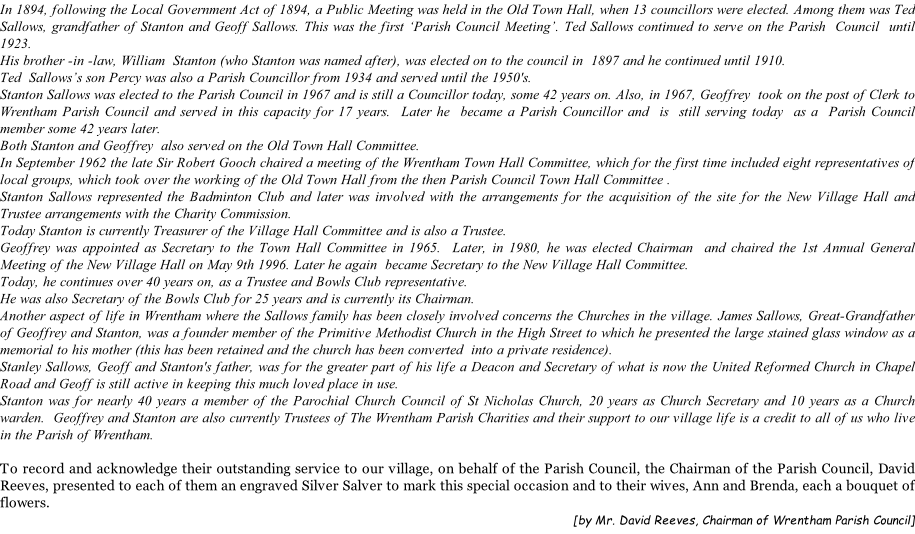 A Thank You to Geoffrey and Stanton Sallows.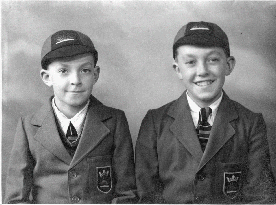 A young Stanton & Geoff in School Uniform.
They attended Lowestoft Secondary School which later became Lowestoft Grammar School and then The Denes High School.
Stanton & Geoff with their Silver Salvers that were presented to them, on 27th June 2009, for 42 years service to the Parish Council .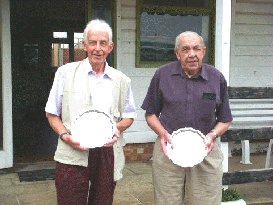 On the 27th June 2009, Wrentham Parish Councillors and Village Hall Committee members held a Garden Party, with a strawberry and cream tea, at Wrentham Tennis Club in Mill Lane, to commemorate the 42 years service to our village by brothers Geoffrey and Stanton Sallows.