Copyright Wrentham Parish Council



Art Group A group of artists meet to enjoy painting.
The games room
10.00am - 12.00pm
Newcomers welcome.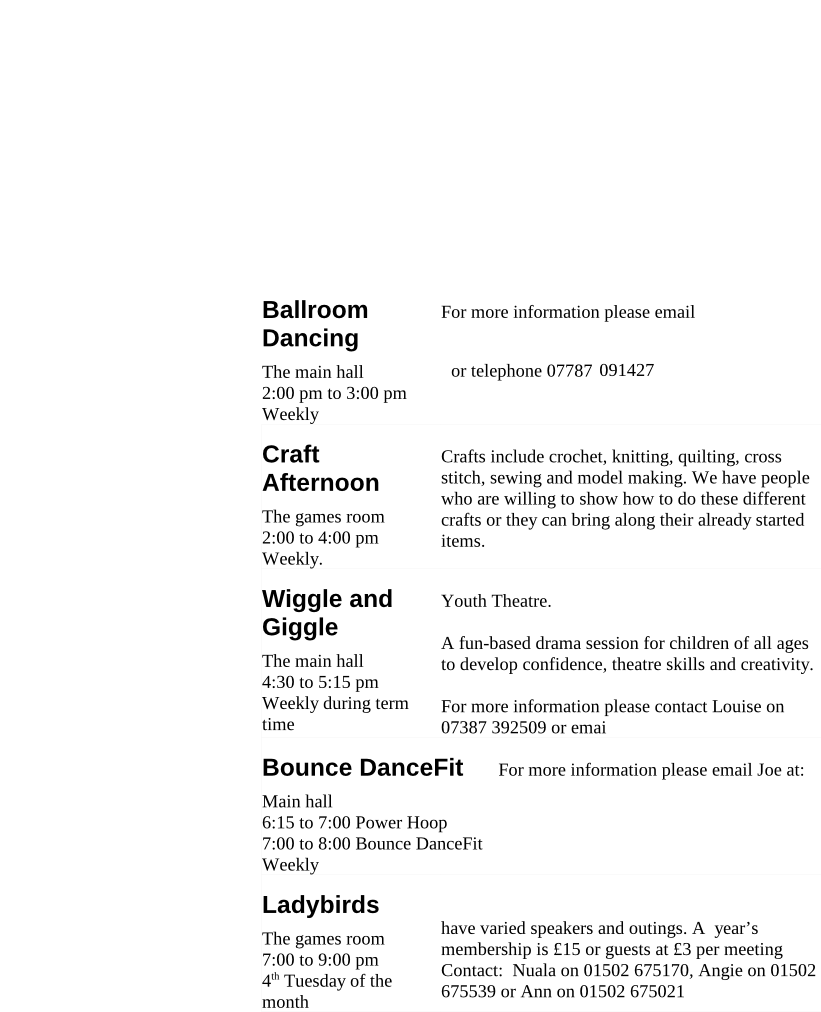 Friday Youth club For more information please call:
The Mail Hall Eric Sewell on 07790 605608
7.00pm - 9.00pm Stephen Moore on 07747 379731
Weekly Hannah Sewell on 07837 768394
Saturday Wrentham Films are shown on the big screen in the Main Hall
Cinema Doors open at 7.00pm and the film starts at 7.30pm
Tickets £4.50 on the door.
The main Hall
Doors open at 7.00 pm For a list of forthcoming events email:
Last Saturday of the whatson@wvhc.org.uk
month